Our Story
Providing High Quality Education since 1997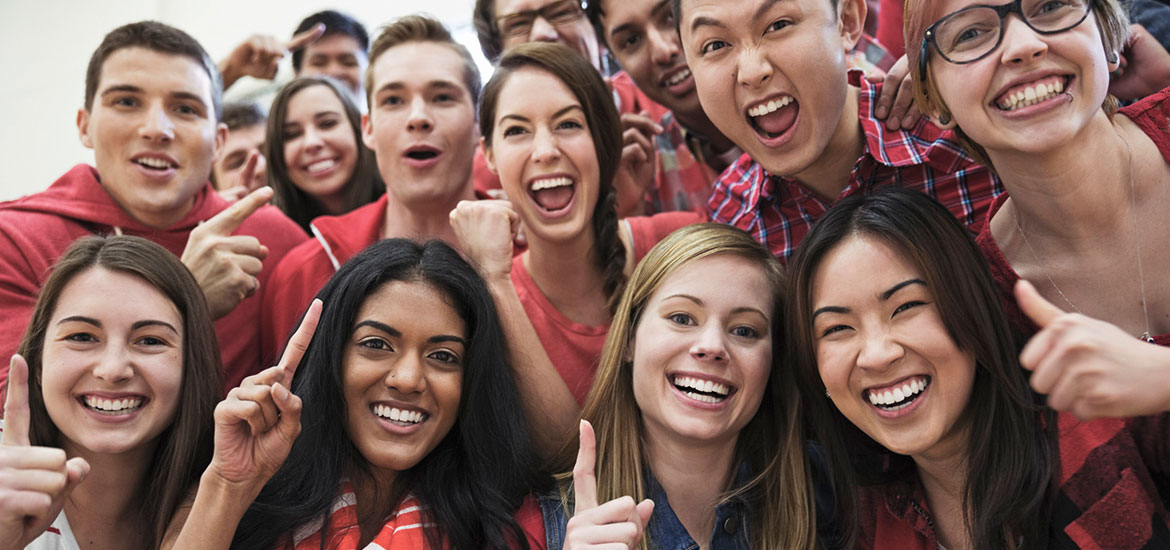 "World Degree Academy can provide you with the system, platform and network to accelerate your growth and achieve success in this digital age environment.."
Dr Patrick Khor, Founder
---
WHO WE ARE
Established in 1997, the group started as MIS Technologies and was fast became one of the fastest growing technology training and education network with more than 200 staffs and 15 centres. The centres were located at 7 countries in the Asia Pacific region: Singapore, Malaysia, Indonesia, Vietnam, Hong Kong, China and Australia. World Degree Academy Pte. Ltd. was established in 2003 as TEC International College Private Limited. has transformed through the years into a leading digital talents and entrepreneurship development providers. In 2006, MIS Technologies was acquired by a public listed company for S$15 million.
The group became the fastest growing Entrepreneur Developer in Asia and successfully listed on the Australian Securities Exchange (ASX) on 30 September 2015 and with AUD $40 million market cap in 2017. The group was privatized on 3 February 2020.
World Degree Academy continues to grow and build the new generation of digital talents with the new education model at most affordable cost.
WHAT WE DO
• Build digital business leaders, digital technologists and digital media professionals for the new age
• Meet with international participants, with like minded innovative and entrepreneurial mindset
• Our pool of experienced, qualified guides and lecturers to accompany you during the studies
• Discover the culture differences in digital age
History
1993
The roots of the World Degree can be traced back to Machine Intelligent System. which opened in 1993 in Singapore.
1997
During the Asian financial crisis, the Group decided to focus on IT professional training.
1998
First Centre was set up in Albert Park, Singapore to provide MCSE courses.

Expanded its operations into Malaysia and Hong Kong, where Centres in Kuala Lumpur, Malaysia and Kowloon, Hong Kong respectively, were set-up.
1999
Appointed as a Microsoft Certified Solutions Provider (now known as Microsoft Certified Partner), which meant that the Group has access to the latest Microsoft technologies under the Microsoft Certified Solutions Provider Program.

Appointed as a Pearson Virtual University Enterprises Authorised Testing Centre, whereby the Group was able to conduct computer-based testing at its Centres for a range of professional licensing and certification bodies and organisations such as Microsoft, Cisco, Check Point, etc.
2000
To cater for the growth in demand for the Group's services in Malaysia, our Malaysia Centre expanded its operations by setting up Centres in Petaling Jaya and Penang.

Hong Kong became part of a consortium group that was appointed as the authorised training provider of the Education and Manpower Bureau, Hong Kong, enabling our Hong Kong Centre to provide Centre-based and/or school-based training to primary and secondary schools in Hong Kong. Our Hong Kong Centre was one of the IT training Centres approved by the Student Financial Assistance Agency of the Hong Kong government for a student loan scheme known as the "Non-means-tested Loan Scheme".

Our Malaysia Centre was appointed as one of the authorised training providers of the HRDF in Malaysia.
2001
Our Australia Centre began its operations in Melbourne when it ran preparatory IT professional certification courses for MCSE, CCNA, CompTIA A+, etc.

The Group expanded its operations in Australia further by setting up a Centre in Sydney.

Centres in Johor Bahru and Klang in Malaysia, and North Point in Hong Kong were set up.

Education Technologies

Launched the MIS e-Learning System which makes available learning support to its students online through the Internet and via CD-ROM. The same year a system was set up to record the trainers' training content for online access.

The Group decided to automate the daily operations of their Centres and began the development of the MIS e-School System to support data management for course schedules and fees. At the same time, the Web Server was enhanced to link up with the e-School System to show real-time course schedules to the public, which not only simplifies the web page maintenance for the course schedules but also minimises manual data entry errors.

The e-School System was further enhanced to cater for students' portfolios, such as student particulars, enrolment records, payment status and attendance information, which further simplifies the administration of a Centre. At the same time, the Web Server was enhanced to support online enrolments.

These initial versions of the e-Learning System and e-School System were the forerunners of the PELS.

Franchising

To expand regionally and increase the Group's profitability without having to incur significant capital investment, New business was established to develop, market and administer the Group's franchise programme.

Officially launched its franchise programme with the aid of IE Singapore.
2002
Malaysia Centre was appointed as the authorised training provider by Human Resource Ministry under the training scheme programme for retrenched workers and the unemployed.

Malaysia Centre was appointed as the EC-Council Accredited Training Centre, which enabled the Group to conduct training courses for EC-Council certification courses. EC-Council is a professional organisation established in the US which provides certifications for e-business skills.

Singapore Centre was appointed as the authorised training provider under the Skills Development Fund Scheme and the Infocomm Competency Programme.  The said scheme provides financial incentives to companies that provide training to those in the workforce, those preparing to join the workforce, and those re-entering the workforce in Singapore.

Entered into franchise agreements to establish Centres in Singapore and China.
2003
Expanded its range of programmes by entering into collaboration agreements with various universities and educational institutions in the UK and Australia.

Singapore Centre and Hong Kong Centre launched the NCC Postgraduate Diploma in Strategic Business Information Technology and Master of Science degree in Strategic Business Information Technology provided by University of Portsmouth in collaboration with NCC.

Australia Centre entered into a collaboration agreement with a college in Australia to integrate our professional courses into the college Diploma in Information Technology.

Entered into master franchise agreements to establish Centres in Indonesia and Australia.

Entered into a franchise agreement to establish Centres in Paramatta, Australia.
2004
Australia Centre is a Registered Training Organisation (RTO) under the Victorian Qualifications Authority Act 2000.  The standards for registration are endorsed by the Ministerial Council of the Australian National Training Authority (ANTA) and managed by the Quality Assurance and Review Division in the Office of Training and Tertiary Education (OTTE).  The accredited courses delivered by Australia Centre are Certificate IV in IT (Network Management) and Diploma of IT (Network Engineering).  Australia Centre is also a member of the Commonwealth Institution and Course for Overseas Students which allows Australia Centre to recruit overseas students to study in Australia.  The accredited courses and awards are open to international applicants except for preparatory IT professional certification courses for MCSE, CCNA, CompTIA A+, etc.

Singapore Centre signed a memorandum of understanding with Microsoft Learning to form a strategic partnership to promote Microsoft .NET Dreams (renamed as .Net Evolution in Singapore) via the Group's Centres in the Asia Pacific.  This enables Singapore Centre to provide quality training to equip local software developers and IT professionals who have the intention to become technopreneurs with .NET® technology, as well as to possess the Technopreneur Development Flagship capabilities and resources, to nurture promising start-ups and small and medium industries in the development of innovative products, applications and services.

Malaysia Centre was appointed as an authorised training provider under the Graduate Training Scheme II of the HDRF.

Master franchises in Indonesia and China commenced their operations with the opening of two (2) Franchised-Owned PATH Centres in Jakarta and Zhuhai.

Entered into joint-venture agreements to establish franchise business in Vietnam and China, excluding Zhuhai and Shenzhen.

Entered into master franchise agreements to establish Centres in Shanghai and Zhejiang, China, and Vietnam.

Acquired an Australia College to further penetrate the Australian market.

Acquired College to develop and deliver English e-Learning training via our learning technology platform, and in turn, expand the scope of its training programmes.
2004
The Group is seeking a primary listing (IPO) on Singapore Stock Exchange
2005
The Group is seeking a primary listing (IPO) on Malaysia Stock Exchange and receives in-principal approval from Bursa Malaysia
2006
The Group sold 7 Centres for S$15 million.
2014
The Group has developed an Entrepreneurship Maturity System as the foundation for providing tailored services and targeting the exact needs of entrepreneurs.

Launched Entrepreneurship Book.

The Group becomes a fast-growing entrepreneurship training and consultancy provider based in Singapore with regional reach in Malaysia and the Philippines through Licensees.

Taught more than 2,200 students and supported over 20 start-up businesses during their development stages.

Focusing on offering advice, support and solutions to entrepreneurs and start-ups, the Group nurtures entrepreneurship and assists entrepreneurs from the early stage of idea creation, through to the final stages of commercialisation and potential 'exits' (including preparing for sales of businesses, etc).

The Group's primary focus for revenue generation is the sale of its Entrepreneurship training and consultancy products and services. The Group recognises that entrepreneurs have varying demands and concerns across different stages of their business ventures.
2015
Group is listed on Australia Main Board Stock Exchange.
2020
Go for privatization from Australia Main Board Stock Exchange.
2022
Launched Global Education Foundation Token (GeFT) and the mission is to provide sustainable world-class education development – focusing on research, career and lifelong achievement.